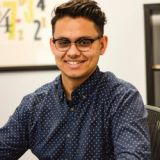 Mason P.
Los Angeles, CA
After seeing the shop, there was no way I was leaving my car anywhere else!! These guys are the real deal and don't Mickey Mouse around anything. They have top of the line equipment to bring your car back to factory! They have my business for life.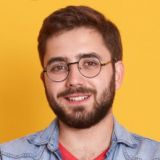 Gretch S.
Oakland, CA
Our 13 year old car got rear ended, and that made us think of letting the car go. We looked for a body shop to repair and found Auto Works & Co, which is close to where we live. Car came out to be looking better than before. They washed whole car, vacuumed, and wiped interior. We sold the car for a lot better than we expected. We will go back there for next time when we need a body shop.
Raul R.
Alameda. CA
It's not often that I'm blown away but this place is amazing. Walking in, you immediately feel like you're in a quality shop, the attention to detail in every piece of handmade furniture is amazing, it's bright, clean and ready to go to work. I happened to get into two accidents this year and both times the almost exact type of damage. First time I went to a different shop and it took 5 weeks to get back, this time I walked in to get the estimate at Auto Works & Co on a Monday. A few minutes later I decided to leave my car and got it back exactly one week later looking like new again. The quality of the work and attention to detail was of no surprise given all the custom design work that was around the shop, I was just blown away how I went from estimate to back on the road in exactly one week. Unbelievable!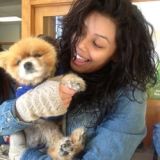 Flor Melara M.
Oakland, CA
A few weeks ago my car was rear ended and I didn't know where to take my car, but a friend of mine recommended Auto Works & Co., so I decided decided to give them a try. What I noticed upon arriving, was the great customer service there. I was offered water and a seat. I gave them all my insurance information and they LITERALLY took care of the rest. I liked that I didn't have to call my insurance or schedule anything, they did it all and I was taken to the rental location and put in a rental in no time. My car looks new again and they really did an excellent job on the car. The job was done fast and I'm actually looking forward to taking my car in again for some services it needs. I really appreciate the great customer service, because unfortunately it's not always easy to find, but at this place they really make customers wanna go back. Go there! Definitely worth it.